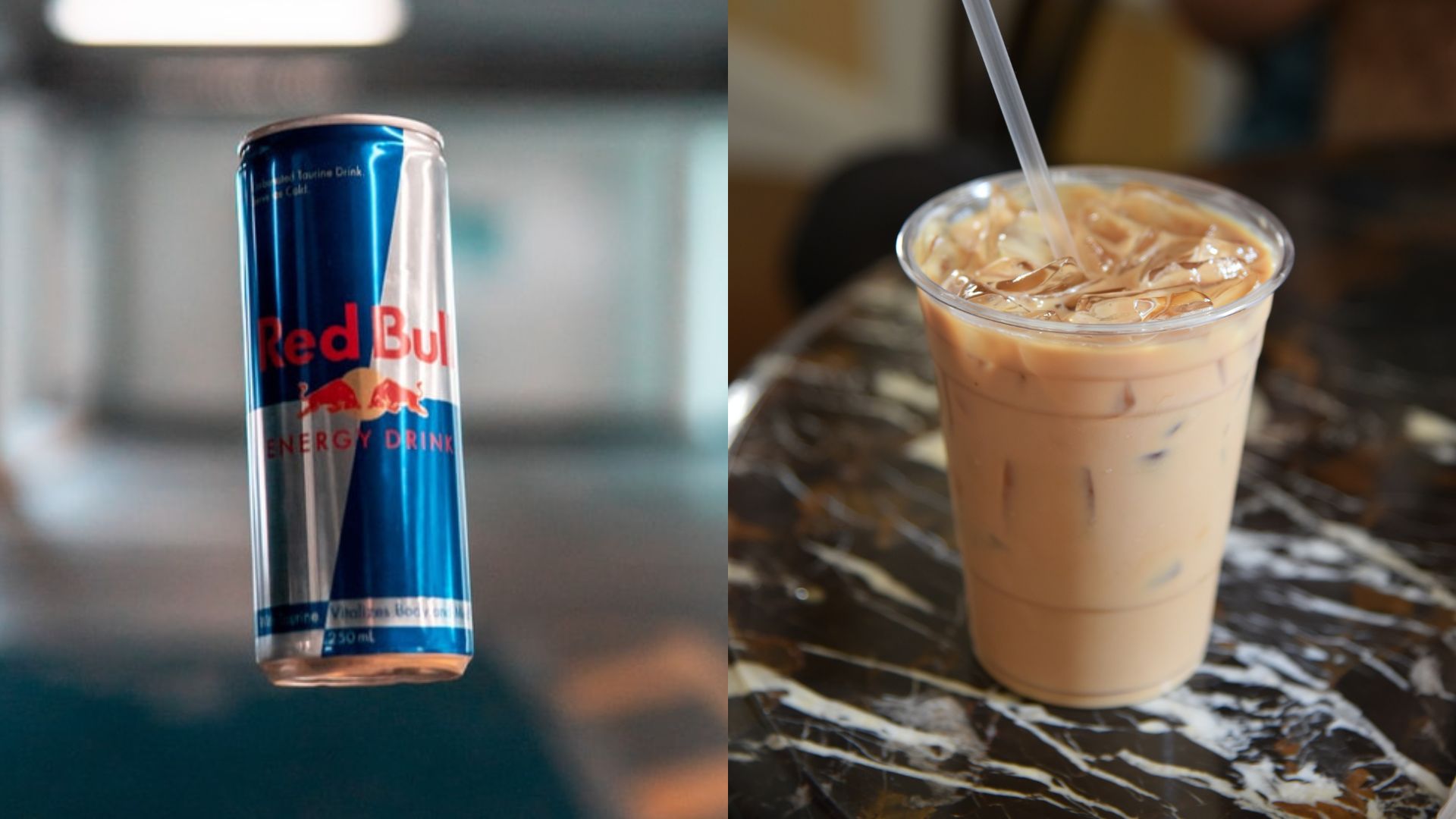 Coffee and Red Bull are both popular beverages that people drink for a quick energy boost. Both are refreshing and easy to obtain and work well, which causes many people to wonder which drink has more caffeine. Keep reading as we closely look at the caffeine amounts in Red Bull and coffee to see which one has more to help you be better informed when you need a pick-me-up.
Red Bull contains 80 mg of caffeine per 8.46-ounce can, whereas coffee can contain between 70 and 140 mg per 8-ounce cup.

A Quick Look at Caffeine Content: Red Bull vs. Coffee
| | |
| --- | --- |
| Red Bull | Coffee |
| 80 mg per 8.46 oz. | 70–140 mg per 8 oz. |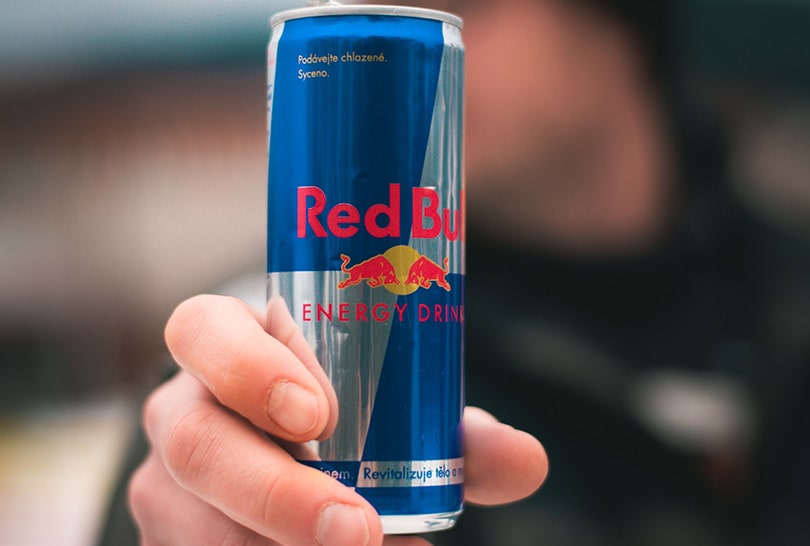 How Much Caffeine in Red Bull?
Red Bull is an energy drink that contains about 80 mg of caffeine in an 8.46-ounce can. In addition, there are several B vitamins to help provide you with energy and focus. It also has 27 grams of sugar, which can give an energy boost. However, there are low-sugar varieties for people who do not want or cannot have excess sugar. You can also purchase a larger 12-ounce can that increases the caffeine to 112 mg per serving.
How Much Caffeine in Coffee?
Most coffee that you can brew at home contains between 70 and 140 milligrams of caffeine per 8-ounce serving, but many varieties can contain even more. Manufacturers roast the coffee beans at various degrees, creating roasts that range from light to dark. Dark roasts release more caffeine into the water (when measured by weight), resulting in a stronger cup of coffee. Different brewing methods can also produce a stronger beverage, like espresso, which uses near-boiling water under pressure to make a strong drink containing 63 mg of caffeine in 1 ounce.
Where Does the Caffeine Come From in Red Bull and Coffee?
Red Bull hasn't officially stated where the caffeine in its beverages comes from, but it's likely a form of pure liquid caffeine that is added as a flavorless ingredient, enabling the company to add a precise amount to every can. The caffeine in coffee comes from the coffee beans. Hot water, steeping time, and pressure can help extract more caffeine from the beans. However, many factors can affect the caffeine content, from growing methods and climate to roasting and brewing, and it will vary from cup to cup.

Caffeine in Red Bull vs Coffee: The Bottom Line
An 8.46-ounce can of Red Bull has 80 mg of caffeine to help increase your energy level. However, you will likely find it underpowered if you tend to drink dark-roast coffee or espresso. The average person also adds much less sugar to their coffee than what is found in a can of Red Bull, since 27 grams of sugar is equal to more than 6 teaspoons. The advantage of drinking Red Bull is consistency. You get the same amount of caffeine every time, so it's easier to track. Red Bull also has B vitamins, taurine, and other ingredients that you won't find in coffee, and you don't have to brew it.
---
Featured Image Credit: (L) Douglas Bagg, Unsplash | (R) Ksaver, Pixabay