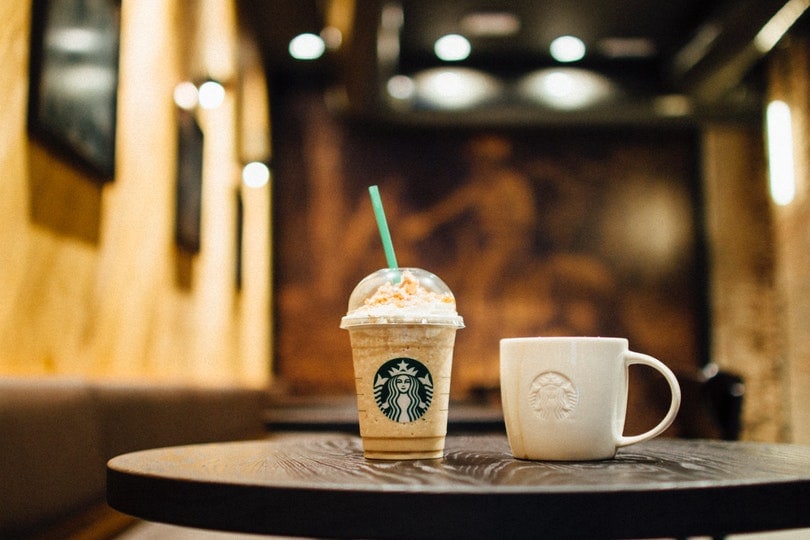 The spookiest time of the year calls for the spookiest beverages to help get you in the Halloween spirit. Starbucks has an excellent selection of beverages—both on the regular menu and on the secret menu—to help you prepare to don your costume and hand out candy.
We hope you enjoy this list of seven festive Halloween-themed Starbucks drinks. We'll specify which are on the actual menu and which are from the secret menu, so you'll know how detailed you need to be when ordering.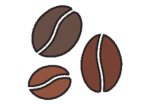 Top 7 Halloween Starbucks Drinks
1. The Frappula
Just to keep you on your toes, we're going to kick this list off with a drink that used to be on the real Starbucks menu but has since been discontinued and is now only available as a secret menu drink. The Frappula is a White Chocolate Mocha Creme Frappuccino with mocha sauce smeared on the side of the cup and is topped with strawberry puree to give the drink an appetizing bloody look—appetizing if you're a vampire, that is.
---
2. The Frankenfrapp
https://www.instagram.com/p/72BgTCmvTs/
Continuing the character theme, this drink is meant to emulate the look of everyone's favorite misunderstood literary character, Frankenstein's monster. The Frankenfrapp is relegated to the secret menu at most Starbucks menus, but a select few serve it as an official menu item. To order the Frankenfrapp off the secret menu, ask for a Green Tea Frappuccino with white mocha, java chips, and peppermint syrup. We tried asking for a large bolt on each side of our cup, but our barista gave us a funny look.
---
3. Wolfman Frappuccino
Yet another character-inspired Frappuccino, the Wolfman Frappuccino, takes things to a howl other level. The Wolfman Frappuccino is also available at select Starbucks locations, but most only offer it as a secret menu drink. Ask for a Java Chip Frappuccino with a shot of espresso mixed with strawberry puree. Top with whipped cream, chocolate shavings, and more strawberry puree.
---
4. Candy Corn Cold Brew
Let's take a break from character Frappuccinos and introduce you to a regular menu drink, the Candy Corn Cold Brew. Starbucks offers a pumpkin spice cold brew in the fall, but we can up the ante and make it more in the spirit of Halloween by asking to substitute the usual vanilla flavoring for the white mocha sauce to mimic the taste of candy corn. If you've been chowing down on Halloween candy and found yourself craving more sugar, this drink will hit the spot.
---
5. It Frappuccino
The It Frappuccino is inspired by the Stephen King story about the terrifying clown Pennywise. You can order it by asking your barista for a Vanilla Bean Frappuccino and asking for strawberry puree and whipped cream topping. Even if you haven't seen the movie or read the book, one like at the It Frappuccino tells you everything you need to know about the story.
---
6. Jack Skellington Frappuccino
https://www.instagram.com/p/CIBi0FopluU/
Alright, back to the character-themed drinks! The Jack Skellington Frappuccino takes advantage of Starbucks's seasonal pumpkin spice syrup to craft a Frappuccino worthy of bearing the name of the Pumpkin King of Halloween Town. You can order a Jack Skellington Frappuccino by telling your barista you want a Pumpkin Spice Frappuccino with a shot of chai syrup to spice things up. Ask for whipped cream, java chips, and mocha drizzle to top it off and mimic the appearance of Jack's suit.
---
7. Witch's Brew Frappuccino
Last but not least, we have a generic Halloween-themed drink for fruit lovers. If the other drinks on this list have too much chocolate and pumpkin in them for your taste, this one might be more up your alley. Order a Vanilla Bean Frappuccino and ask for a scoop of dried blackberries, one pump of raspberry syrup, and a scoop of matcha. The resulting drink will have the classic mix of purple and green witches are known for. This is a great drink to order after the Candy Corn Cold Brew when even your sweet tooth needs a little less sugar.

Halloween at Starbucks: Final Thoughts
If you're feeling in the mood to celebrate Halloween and want to get your Starbucks order in on the fun, consider ordering one of these fun Halloween-themed beverages. Halloween kicks off the holiday season for many people, so join in the fun and start the season off in style—just try to schedule your yearly checkup well after your blood sugar levels have time to return to normal.
See also: Can You Microwave Starbucks Cups?
---
Featured Image Credit: Adrianna Calvo, Pexels