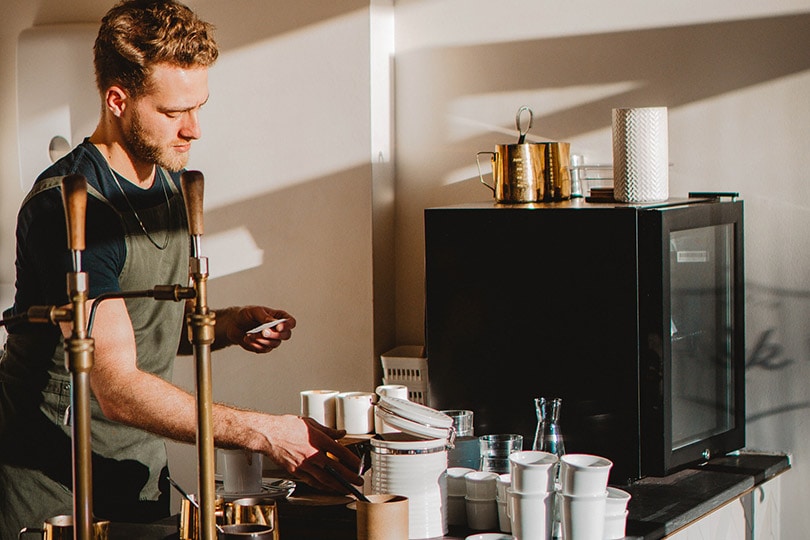 A great cup of coffee is always on the mind of coffee lovers. This is especially true when you're out and about, hoping to find a new coffee shop to enjoy. Whether you're a local to Norfolk, Virginia, or simply stopping by for a vacation or day trip, knowing the best coffee shops in the area will allow you the opportunity to taste what this beautiful city has to offer.
This list of the best coffee shops in Norfolk, Virginia will give you the perfect map to start your tasteful journey. Check them out below!

The 10 Best Coffee Shops in Norfolk, Virginia:
1.

Coalescence Coffee
226 West 24th Street, Norfolk, Virginia 23517
If you're looking for a unique coffeehouse, Coalescence Coffee is the place for you. Walking in, you'll appreciate the sleek design and modern touch this shop offers its visitors, but there's much more. Coalescence Coffee is a not-for-profit that is concerned with the community around them. Not to mention, it serves amazing drinks crafted by baristas who are also community catalysts. If you want to make a difference, while enjoying a great cup of coffee or a coffee drink, this may be your perfect destination.
---
2.

Kobros Coffee
419 West 21st Street, Norfolk, Virginia 23517
Owned and operated by veteran twin brothers from the Sunshine State, Kobros Coffee has a long list of tasty coffee and coffee drinks for visitors to enjoy. Seasonal drinks are rotated to give regulars new tastes to encounter throughout the year, but one thing is constant, the citrus hints you'll find in their coffees and coffee drinks. If you're up for a casual coffee shop with easy-going drinks, Kobros is a great place to visit.
---
3.

Vessel Craft Coffee
810 Union Street, Norfolk, Virginia 23510
Vessel Craft Coffee is the place you want to visit if you're an adventurous coffee drinker. Best known for their classic pour-overs and cold brews, this shop also serves up CBD-infused coffee and beans along with bourbon barrel coffee that is a fan favorite for most of those who stop by the shop. Unfortunately, if you miss out, you're left waiting until the next batch arrives before you can try it.
---
4.

Cure Coffeehouse
503 Botetourt Street, Norfolk, Virginia 23518
When walking the cobblestone streets of Norfolk, don't be surprised if you find the Cure Coffeehouse. Nestled in a historic building, this coffee shop is known for its caffeine content. Coffee, food, cocktails, and even entertainment are part of the experience when you visit Cure Coffeehouse. Make sure you have time to spend when you stop by, you'll want to linger.
---
5.

Equinox Coffee Co.
2800 Colley Avenue, Norfolk, Virginia 23508
The rustic, warm atmosphere and design of Equinox Coffee Co. make it appealing. Their lattes will keep you coming back for more. With seasonal tastes and homemade syrups to sweeten the mix, this corner coffee shop is an ideal place to visit when you're ready to relax after a day out and about in Norfolk.
---
6.

Coaster Coffee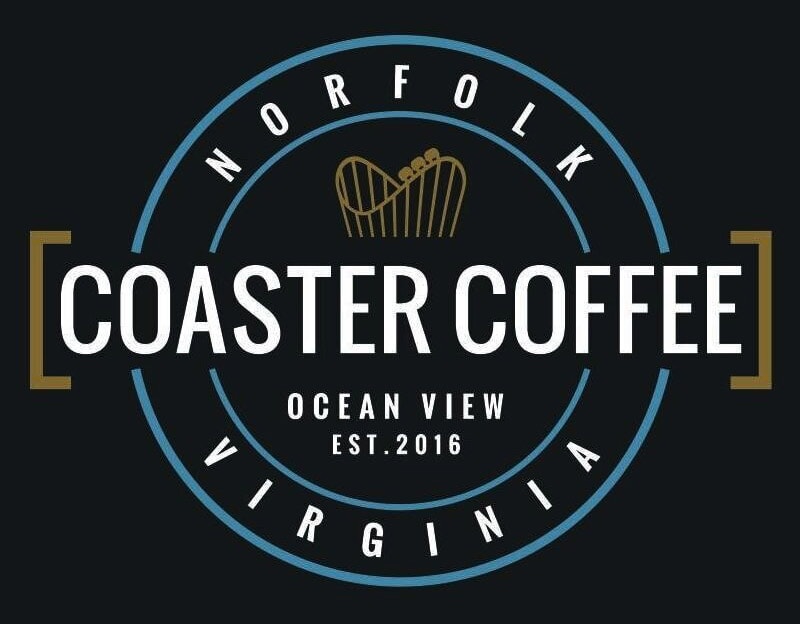 8418 Tidewater Drive, Norfolk, Virginia 23518
Another non-profit coffee house located in the Ocean View area of Norfolk is Coaster Coffee. Featuring local beans from the roaster, Prescription, you can enjoy a cup of coffee while taking in the beautiful murals and beautifully designed veggie garden. While enjoying a cup of coffee on the couch, you may even hear tales of where the name Coaster came from. Hint: it has to do with the amusement parks that used to be prevalent in the area.
---
7.

Café Stella

1907 Colonial Avenue, Norfolk, Virginia 23518
One of the first coffee shops to call Norfolk home is Café Stella. This shop roasts their own beans, bakes their own treats, and is home to a wide range of returning customers who are quick to tell you how great the coffee on hand is. If you're looking for a memorable experience, Café Stella is there to offer it to you.
---
8.

Cova Brewing Company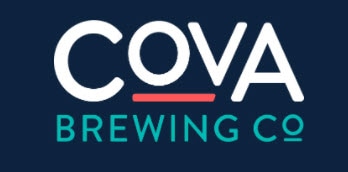 9529 Shore Drive, Norfolk, Virginia 23518
Beer and coffee? Yes, please. Cova Brewing Company makes its home in a renovated mechanic's shop and offers a feel of life at the beach. The beautiful design and dedication to great drinks are the brainchild of two families who came together to make Cova an amazing coffeehouse in Norfolk.
---
9.

Town Center Cold Pressed
440 Monticello Avenue, Norfolk, Virginia 23510
Town Center Cold Pressed offers an easy-to-navigate menu with tons of great coffee drinks on tap. Whether you're a fan of lattes, espressos, or straight black coffee, you'll find what you're looking for in this shop. For morning and brunch lovers, waffles and bagels are just waiting to be tried. You'll love them.
---
10.

Mea Culpa Café
2410 Colonial Avenue, Norfolk, Virginia 23517
Mea Culpa (a Latin phrase that means "my fault") came into existence thanks to the popularity of its owner's waffle sandwiches and their need to have a permanent location. Featuring Three Ships coffee and house-made syrups, the lattes and seasonal drinks offered up in this shop are simply mouthwatering. If you're in the market for great tastes, Mea Culpa Café has what you need, coffee or waffle.

Final Thoughts
As you can see, Norfolk, Virginia is not lacking when it comes to amazing coffee shops to visit. Whether you're out taking a stroll downtown, shopping, or simply getting together with friends, this list of the 10 best coffee shops in Norfolk will help you find the perfect place to visit when you need to unwind with a cup of coffee. One thing you should always remember, however, when trying out a new coffee shop, expect the unexpected. If you're willing to try new specialty drinks you may find your next favorite coffee beverages you simply can't live without.
---
Featured Image Credit: Bhuwan Bansal, Unsplash