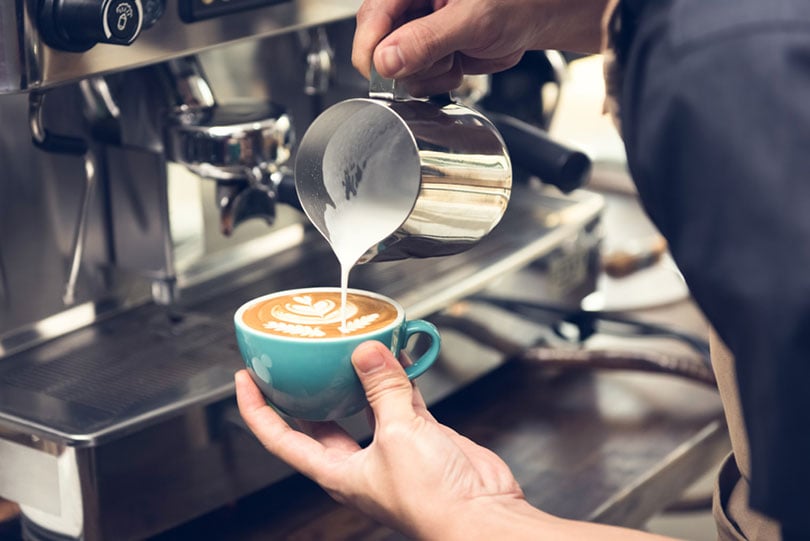 When you're in a new city, on vacation, or just passing through, you need to know where the best coffee shops are to get that much-needed jolt of caffeine in the mornings, or for some of us, all throughout the day. Irvine, California, is no exception. While it may be all warm and fun in the sun, if you love your coffee, hot or cold, a caffeine jolt is needed.
Of course, every coffee shop has its own little perks, but the one thing every coffee shop on our list has in common is that the coffee smells great and tastes amazing. Join us as we list the 10 best coffee shops in Irvine, California, as we see them.

Top 10 Coffee Shops in Irvine, California:
1.

Wall Writers Coffee
Are you looking for a place to study, write the next novel, or meet a deadline for work? Then you'll want to head over to Wall Writers Coffee for fragrant coffee and a suitable environment to get the job done.
The baristas are friendly, there's plenty of space to spread out, and the coffee is fantastic. The décor in the shop is trendy yet cozy and puts off a light, airy vibe because of the large ceiling, making it easy to concentrate on work without feeling closed in. Once you decide to take a break from work, or if you're an outside person, grab your coffee and sit on one of the porch swings on the back patio. There isn't much to not recommend this coffee shop, so make sure you give it a chance when you're in Irvine. You'll be glad that you did.
---
2.

The Coffee Bean & Tea Leaf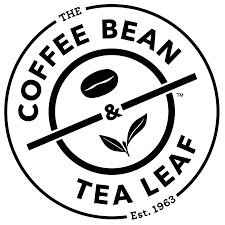 The Coffee Bean & Tea Leaf coffee shop serves only the highest quality tea and coffee. They have a philosophy of influencing lives from seed to cup, as they put it, and they've managed to do so well over the years.
They feel that paying the farmers, coffee growers, and exporters a fair price is important to the economy and producing great coffee and tea. The shop serves everything from original iced blend drinks to lattes and even features seasonal drinks such as Midnight Mocha Cookies & Cream Iced Blended Drinks. Of course, you can still get your average cup of Joe, as they work to please everyone.
Their teas are hand blended by professional tea masters, and the coffee is roasted fresh in small batches throughout the day so that you'll always have fragrant coffee in your cup, no matter what time of the day it is. So, when you're in Irvine, make sure to stop into The Coffee Bean & Tea Leaf for a cup.
---
3.

Gloria Jeans
28 Executive Park Ste 200
Gloria Jeans has been in business since 1979 and has a passion for serving great coffee to its customers. The brand grew from a coffee shop in Chicago to a brand with over 600 shops in 40 countries. That's a commitment to coffee!
If you're looking for a fantastic cup of coffee, try Gloria Jeans. They source the beans from their farms and create their own coffee blends, so you're in for a treat. If you're looking for a world-class mug of coffee, whether at home or in their shop, this café delivers.
---
4.

Kona Loa Coffee
Kona Loa Coffee's founders fell in love with Hawaiian cuisine, coffee, and culture, then decided to bring it to their coffee business. So if you're looking for a complete coffee experience, then the beans from Kona are the best way to do it.
If you're unsure,  take a sip of one of their coffee drinks, and you'll soon be a believer. It seems that the coffee beans grown in the humid climate and volcanic soil of Hawaii have quite an advantage over beans grown in other countries, and the coffee at Kona Loa Coffee proves it.
---
5.

Starbucks
You can't have a list of the best coffee shops in Irvine, California, without putting Starbucks somewhere on that list. Starbucks is dedicated to bringing coffee lovers everywhere the best cup of coffee, made from the highest-quality coffee beans.
If you're a coffee-lover, you already know that Starbucks has every kind of coffee drink imaginable, from plain old black coffee to brewed cold coffee, lattes, cappuccinos, teas, and more. The coffee is excellent, the baristas are friendly, and the atmosphere is relaxed as well.
---
6.

Sootha Coffee
Northwood Town Center 4840 Irvine Blvd Ste 111
While it doesn't have the various coffee drinks that some of the shops on our list include, Sootha Coffee made the list because of the amazing coffee. They serve espresso and brewed coffee using 100% organic coffee beans, and the beans are freshly roasted in the shop. It's the perfect place to sit quietly and enjoy a fantastic cup of coffee.
This specialty coffee shop is a privately-owned, privately-operated coffee shop, and they also serve healthy food to go with their coffee.
---
7.

KRISP Fresh Living
2272 Michelson Dr. Ste 100
KRISP Fresh Living comes in at number seven on our list because of its fresh living philosophy. While the shop serves excellent coffee, the real star of KRISP Fresh Living is its food. It has a great selection of fresh, made-to-order foods on the menu, including smoothies, avocado toast, and superfood bowls.
They also have sandwiches and salads for those who want to grab their food and coffee, then head out to start their day.KRISP  has an impressive tea selection that will please even the pickiest tea drinkers. So no matter what you want in a beverage or meal, visit KRISP Fresh Living, and they'll have it made to order.
---
8.

Coffee Dose
The Coffee Dose is a popular coffee business that tends to push the envelope with its therapeutic lattes, souvenirs, and cold brew coffees. They also serve keto and vegan-friendly snacks. Since they use only the highest quality, natural ingredients in their coffees and food, this is a popular place for coffee lovers everywhere.
The coffee is delicious, the atmosphere is great, and the food is excellent. What more could you ask for?
---
9.

The Lost Bean
Known in the neighborhood for its selection of exotic teas, healthy meals, and scrumptious food, The Lost Bean is also a great place to gather with friends. Some fan favorites you can get at the café are the Pumpkin Pie Latte, Candy Pecan Latte, and any iced mocha or blended almond milk latte you could ask for.
The food is delicious, and the desserts are mouthwateringly sinful. So, make sure you stop in for a cup of Joe and a treat whenever you're in the neighborhood.
---
10.

Lollicup

Lollicup is where beverage lovers who are huge fans of boba bubble tea go to satisfy their cravings. They serve a variety of milk teas and latte flavors, and you can decide which boba flavor you wish to add to the mix.
The café also serves healthy menu choices and snacks, and they are open well into the night. Lollicup has indoor and outdoor seating options, a friendly atmosphere, and boba, of course. So, stop in any time for a snack, a boba tea, or a plain old cup of Joe!

Final Thoughts
These are our top 10 choices for the best coffee shops in Irvine, California. Whether you're looking to work, write, play, or study, the atmosphere in one of these shops will meet your needs. If you're looking for great food and fantastic coffee, then all of these will deliver that in spades. See you there!
---
Featured Image Credit: Atstock Productions, Shutterstock